Reshaping Our Enterprise Services Planning Material
We are always updating our course material in order to make it fitter for purpose. This past year, our trainers and experts have been working hard to reshape our guidance for enterprise services planning. They have added the latest insights and evidence collected in the past years to improve the material and make it easier to digest. As a consequence, the Enterprise Services Planning course has been temporarily removed from our schedule. However, the improved material has been moved to new learning opportunities. Read more to learn how you can find pragmatic, actionable, and evidence-based enterprise services planning guidance.  
Organization Risk and Resilient Organizations
Are you looking to learn more about organizational fragility, antifragility, robustness, and resilience? This material has been improved and modified and is now available in our Kanban Leadership Professional courses. The Kanban Leadership Professional courses focus on creating leaders capable of resilience, agility, and reinvention. The courses now include our guidance and information on what it takes to be a robust and resilient organization. It takes a look at examples of antifragile organizations such as Menzies, IBM, and Virgin and what makes them antifragile. This material is enhanced from its previous version by combining it with a look at leadership maturity, traits, and actions.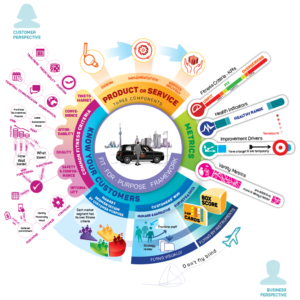 Fit for Purpose Framework
The Fit for Purpose Framework helps you understand customers and develop products that fit with the purpose(s) they have. It allows you to segment your market according to purpose and manage the portfolio of products and services to create happy customers. Previously, Fit for Purpose guidance as an enterprise services planning tool could be found in the course Enterprise Services Planning. However, this same guidance is now available in the Kanban Product Professional 1 course. This course focuses on the framework and discovering value. Even more so, the material has been improved and expanded to include more practical examples and exercises. The course material also has additional material on quality cost, design thinking, and creating meaningful requirements.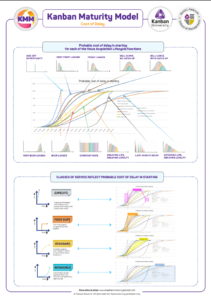 Risk Management, Cost of Delay, and Sequencing
The most popular aspect of the Enterprise Services Planning course has always been its focus on risk management and cost of delay guidance. This same material can be found in our new Kanban Product Professional 2 course. The course gives guidance on scheduling, urgency, and classes of service. Additionally, it offers additional material that introduces triage tables and the importance of trimming the tail in lead time.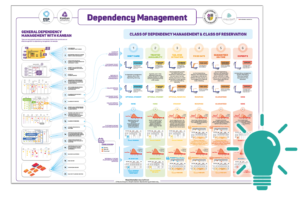 Dependency Management
Want to know how to manage dependencies simply? The Kanban Product Professional 2 course also features an extensive focus on the management of dependencies, irrefutable demand, and scaling Kanban. It contains a brand-new edition of guidance on dynamic reservation systems, classes of dependency management, and visualizing dependencies. It also includes information not included in the traditional ESP course that focuses on fixed-date demand and managing dependencies at ML2, ML3, and ML4.
Join us for Training
Master these enterprise services planning tools and guidance by joining us for an upcoming training course! Take a look at our upcoming schedule to find a course that works for you.