Upcoming Webinar: How do I know what to change? How can I trust the change will be successful?

Join us Thursday, June 23rd at 6 PM CEST for a free webinar with Dragos Dumitriu.
Over the past +20 years, Dragos received several awards for innovation, service delivery, and leadership, including the 2016 "Lifetime Achievement Award" from LeanKanban University for helping organizations worldwide deliver outstanding performance improvements.
His secret? Relentless passion to help organizations transform overburdened teams into top talent and implement business solutions that simplify product or service delivery, accelerate time to market and realize sustainable gains in profitability, performance, and shareholder value. His clients range from startup companies to Fortune 100 enterprises.
His work with David Anderson at Microsoft managing software engineering processes in 2005 is the genesis of the journey that we know today as Kanban. You can read more about this in chapter 4 of the best seller Kanban: Successful Evolutionary Change for Your Technology Business, by David J. Anderson.
Join us for the webinar where Dragos Dumitriu will walk you through the way from understanding the current results to creating resilient systems that are simple to use and are focused on continuous improvement.
Register for Upcoming Webinar
Thursday, June 23rd at 6 PM CEST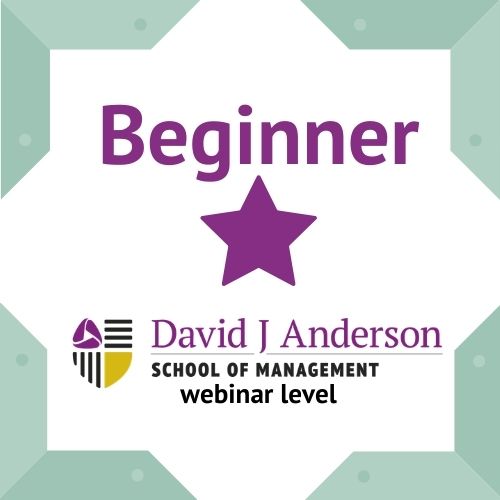 Great for anyone new to the topic or looking to refresh their knowledge of the basics! Our beginner webinars will include introductions to the method or framework discussed.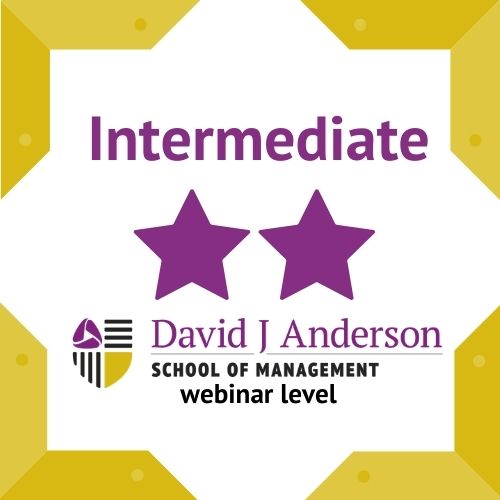 Great for anyone who has heard of the topic and knows some of the basics. These webinars will not give a complete introduction to the method or framework discussed.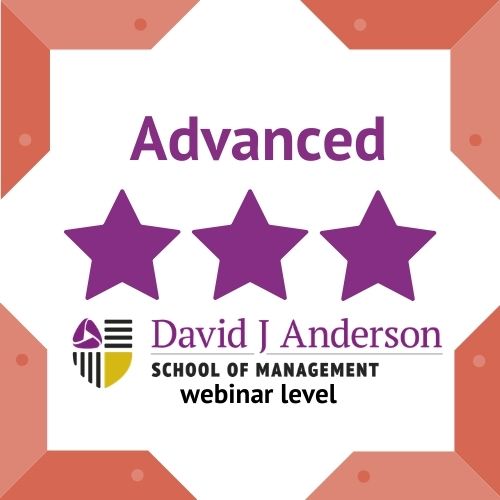 Great for anyone who knows the topic already and is looking to expand their knowledge and learn about more specific content. Watching all previous webinars related to the topic can help prepare you for advanced material. Ask our team to help you find any related material!
Gain an introduction to the Kanban Maturity Model with this webinar by Anna Radzikowska. Take a look at what inspired the model, gain tips for how to use it, and learn how the KMM can help your organization with agility, resilience, and reinvention.
Kanban Maturity Model
- What´s New?
During this webinar you will meet the author of the KMM, Teodora Bozheva, as well as the product manager of KMM+, Anna Radzikowska. Enjoy the updates that have been made to the model, including new leadership material, new project and portfolio management material, and the KMM and KMM+ plans.
#NoPrioritization : Filtering Available Options and Triaging Demand with Kiviat charts.
Watch David Anderson explain more about Kiviat charts and triage thresholds. Make better selection, sequencing, and scheduling decisions. Make decisions faster and with consensus and understanding.
Don't be fast and furious, just be predictable!


In this webinar, Anna Radzikowska shares her story of a team that successfully implemented a 2-phase commitment method and explains how it improved communication with stakeholders.
Kanban Certifications Explained


Presented by special guess from Kanban Univeristy. An overview of all Kanban Certifications and the training courses needed to achieve them.
The Leadership Maturity Model: Developing Leaders Who Can Mold Culture to Enable Agility
David Anderson presents the Leadership Maturity Model, how it relates to the KMM, and why it is crucial to develop leaders to reach business agility.
Simple Dependency Management
Discover a cheaper, easier way to manage dependencies. David Anderson explains how to use the Kanban method to manage dependencies in a cost-effective manner.
AKT Anna Radzikowska gives an overview of discovery Kanban including how Kanban works in the upstream as well as an introduction to scaling Kanban.
Defining Your Service of One
Listen as David Anderson explains the concept of becoming a "service of one" and overviews how Kanban can be used for more effective remote agile teams. 
Fit for Purpose Integrations
In this webinar AKT Anna Radzikowska explains how the Fit for Purpose framework compares and/or can be integrated with other popular marketing models such as OKR,  Jobs to be Done, and Balanced Scorecards to avoid blind spots in strategic marketing.
Don't Fly Blind- Fit for Purpose Framework
AKT Anna Radzikowska gives an introduction to what is the Fit for Purpose framework and how you can use it to know your customers, segment your market, and make strategic decisions.
2nd Edition of the KMM "What's new?"
David Anderson and Teodora Bozheva explain what is new in the new second edition of the Kanban Maturity Model book. Find out what changed and what is coming soon.