LEVEL UP YOUR ORGANIZATION WITH GROUP TRAINING
Group training is available through remote online learning, at our training facilities, or on-site. Get pragmatic, actionable advice from David J Anderson or our global network of accredited Kanban coaches, consultants, and trainers. Options are available in multiple languages and regions. 
Two Ways to Enjoy Group Training
Schedule a Private Course
Speak with our support staff to schedule a private course for your group. Be paired with the best trainer, tailor course material to your objectives, and learn together.
Earn Group Discounts for Public Enrollment
Join others to learn from their experiences by having your group register for an existing course on our schedule. Earn special discounts when you register togehter.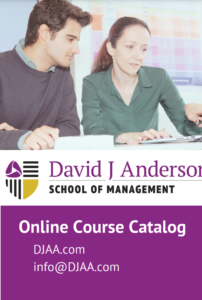 Download our course catalog to find out more about the various training courses we offer! Find out more about our courses on Kanban, leadership, Enterprise Services Planning, and the Fit for Purpose Framework.
Contact our team for more information and pricing.