Benefits of Becoming an Accredited Kanban Consultant
Looking to be recognized as a highly qualified individual capable of successfully coaching change initiatives for improved service delivery using the Kanban approach? Become an Accredited Kanban Consultant!
The Accredited Kanban Consultant (AKC) accreditation offers several valuable benefits to those who obtain it. Firstly, it provides industry recognition, positioning AKCs as leaders in the field of Kanban methodology and change management. This recognition not only enhances professional credibility but also increases visibility within the industry.
To apply to be an Accredited Kanban Consultant, you must complete the following course requirements: 
Status as a Kanban Management Professional

 

Status as a

 

Kanban Coaching Professional

 

Attended Change Leadership Masterclass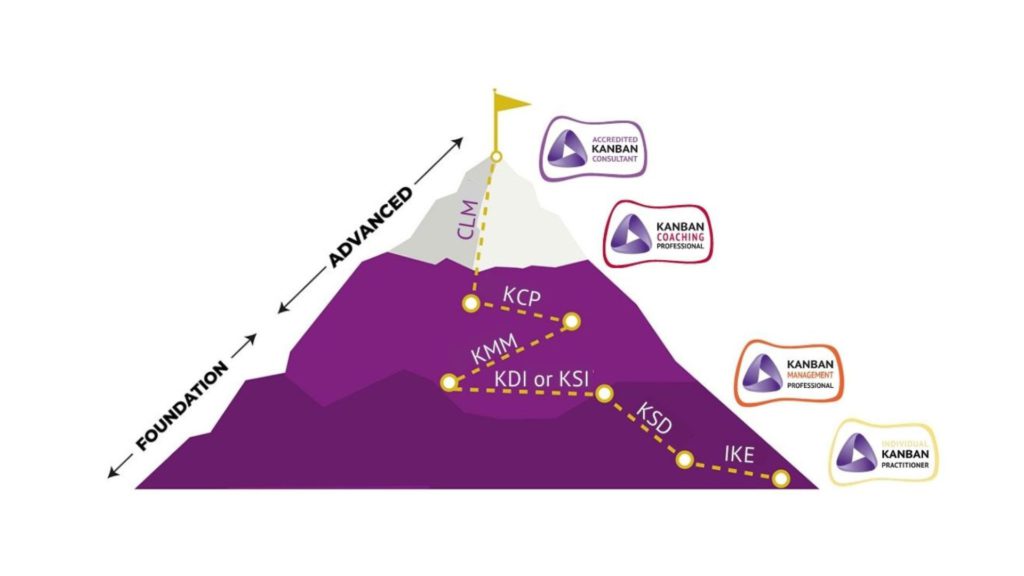 Approval as an Accredited Kanban Consultant is not automatic! Prospective AKCs are expected to prove their knowledge and experience with Kanban. Applicants must complete: 
An application form: Should include details of Kanban- related work, references/referees, and links to online supporting evidence
Written submission: Reflective essay of 3,000+ words

 

A panel interview conducted by existing AKCs
For more information about the application process and fees, please email info@kanban.university
AKCs will be listed in the Kanban University consultants' directory. This listing serves as a valuable resource for potential clients and organizations seeking Kanban consultants, offering increased visibility and opportunities for business collaborations. They will be eligible to add the prestigious "AKC" professional accreditation after their name, further signaling their advanced qualification and expertise in the field. This designation is a clear differentiator, showcasing their capabilities and distinguishing them from other professionals. As well as the credentials, AKCs are granted the use of AKC badges for their websites and printed materials. These badges serve as visual symbols of their accreditation, strengthening their professional brand and reinforcing their expertise in Kanban methodology.
You will also gain access to private website content and functionality exclusively available to accredited consultants. This access provides additional resources, tools, and support to enhance their consulting capabilities and stay at the forefront of their field. Additionally, Kanban University refers client inquiries for Kanban consultants specifically to AKCs, creating valuable business opportunities and potential client leads. This preferential referral system helps AKCs connect with clients who are actively seeking their expertise and services.