Kanban University Certified Training
Individual Kanban for the Enterprise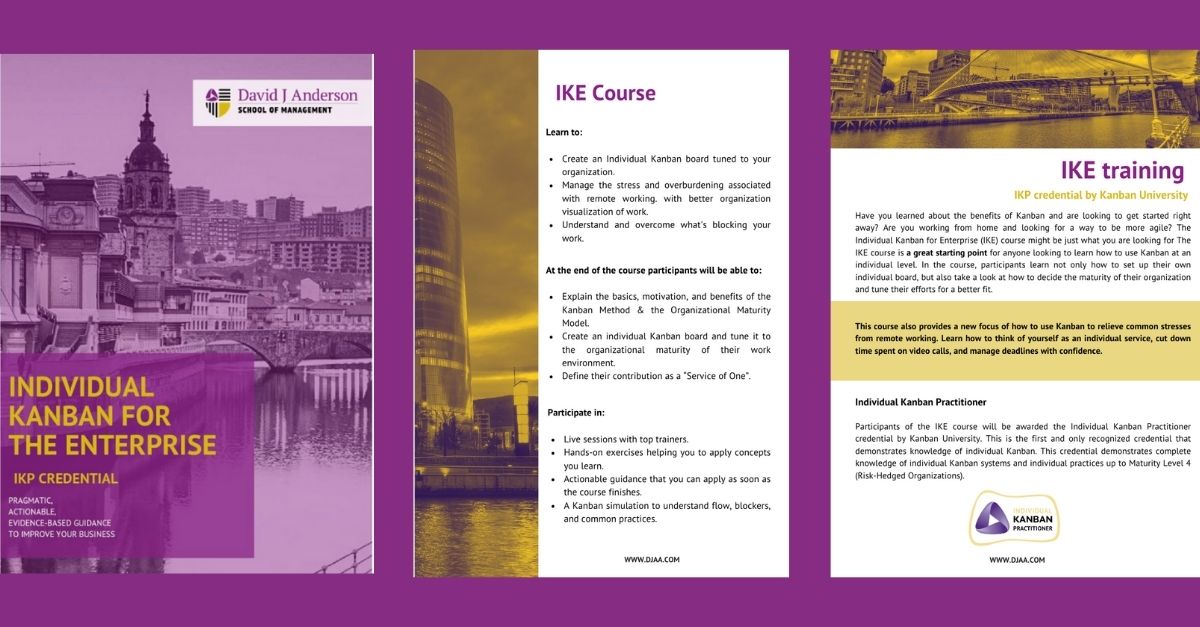 Learn more about what you can achieve by taking the Individual Kanban for the Enterprise course and earning the Individual Kanban Practitioner credential from the Kanban University with training from the David J Anderson School of Management.
Have you learned about the benefits of Kanban and are looking to get started right away? Are you working from home and looking for a way to be more agile? The Individual Kanban for Enterprise (IKE) course might be just what you are looking for The IKE course is
a great starting point
for anyone looking to learn how to use Kanban at an individual level. In the course, participants learn not only how to set up their own individual board, but also take a look at how to decide the maturity of their organization and tune their efforts for a better fit.
This course also provides a new focus of how to use Kanban to relieve common stresses from remote working. Learn how to think of yourself as an individual service, cut down time spent on video calls, and manage deadlines with confidence.