Fit For Purpose - Book Chapters Download
Download Free
Fit For Purpose Framework
Book Chapters
Download the bonus book chapters from the forthcoming 3rd edition of the Fit for Purpose book, written by David J Anderson and Alexei Zheglov.
The F4P Framework gives you pragmatic, actionable, and evidence-based guidance on segmenting your market by customer purpose. Learn how to determine the criteria customers use to select products and services amongst competitors and use relevant metrics and KPIs to dramatically improve your customer satisfaction.
The F4P Framework combines both narrative- and data-based approaches to sensing customer segments, their criteria, and assessing fitness. Your company can use these to find the right customers to serve and better serve the customers you have.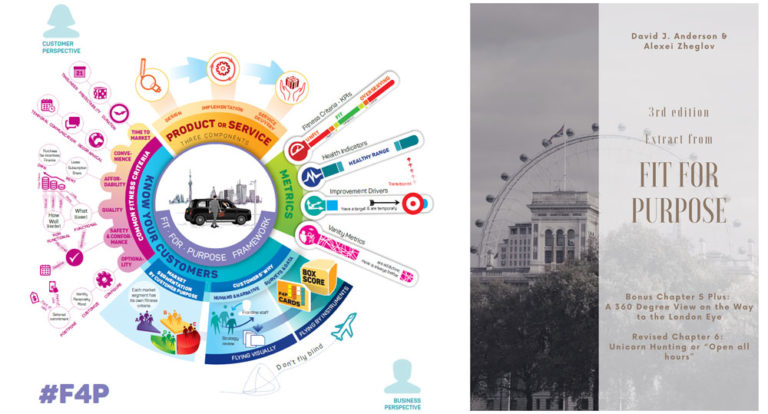 Understanding market segments defined by purpose and understanding customers' fitness criteria should be among your business' core strategic capabilities to ensure organizational alignment and long-term survivability of the business.
Download these assets for a refreshing look at how to improve your customer satisfaction and product management to keep your customers and organization 'Fit for Purpose'.
If you'd like to know more about the Fit For Purpose framework and the training we offer please get in contact.