Kanban University Certified Training
From the Author of the Kanban Method
Training by the
David J Anderson
School of Management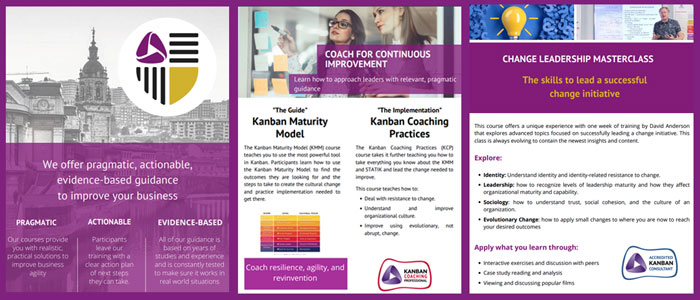 Download Our Course Catalog and Discover the Right Training for You
Learn more about our courses and what you can achieve by earning your Kanban University credentials. This course catalog includes information on:


Kanban for Remote Working
Kanban Management Training
Coaching for Continuous Improvement
Change Leadership Masterclass
Strategic Planning Tools
All of our training is certified by Kanban University.  Attain the credentials you need in order to evolve the way work is managed and lead change effectively.