4-Day Work Week - PDF Download
Download our 4-Day Work Week PDF
The 4-Day Work week isn't anything new, but the pandemic has showed us that we can find a better work/life balance. In this download, we dive into the details on how we can make this work, and have adjusted our concepts and approaches to out new reality.
Download our PDF, and make the 4-Day Work Week work with Kanban!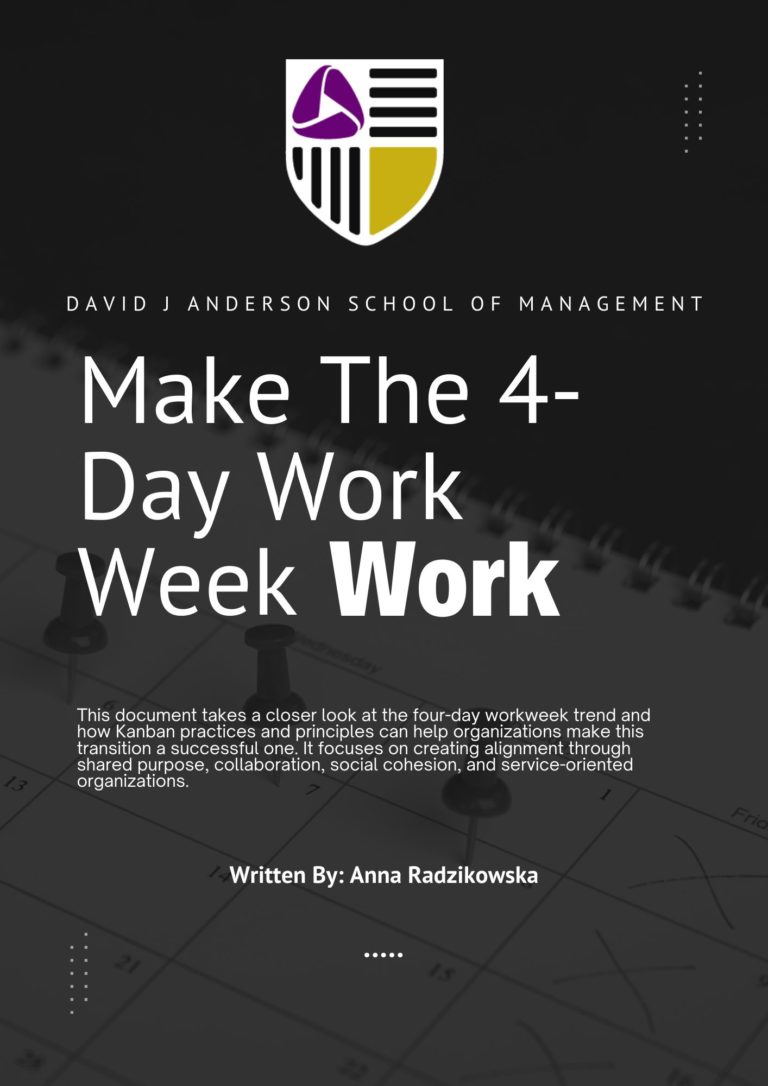 Subscribe below to receive more content and information about the related training we offer.