Individual Kanban for the Enterprise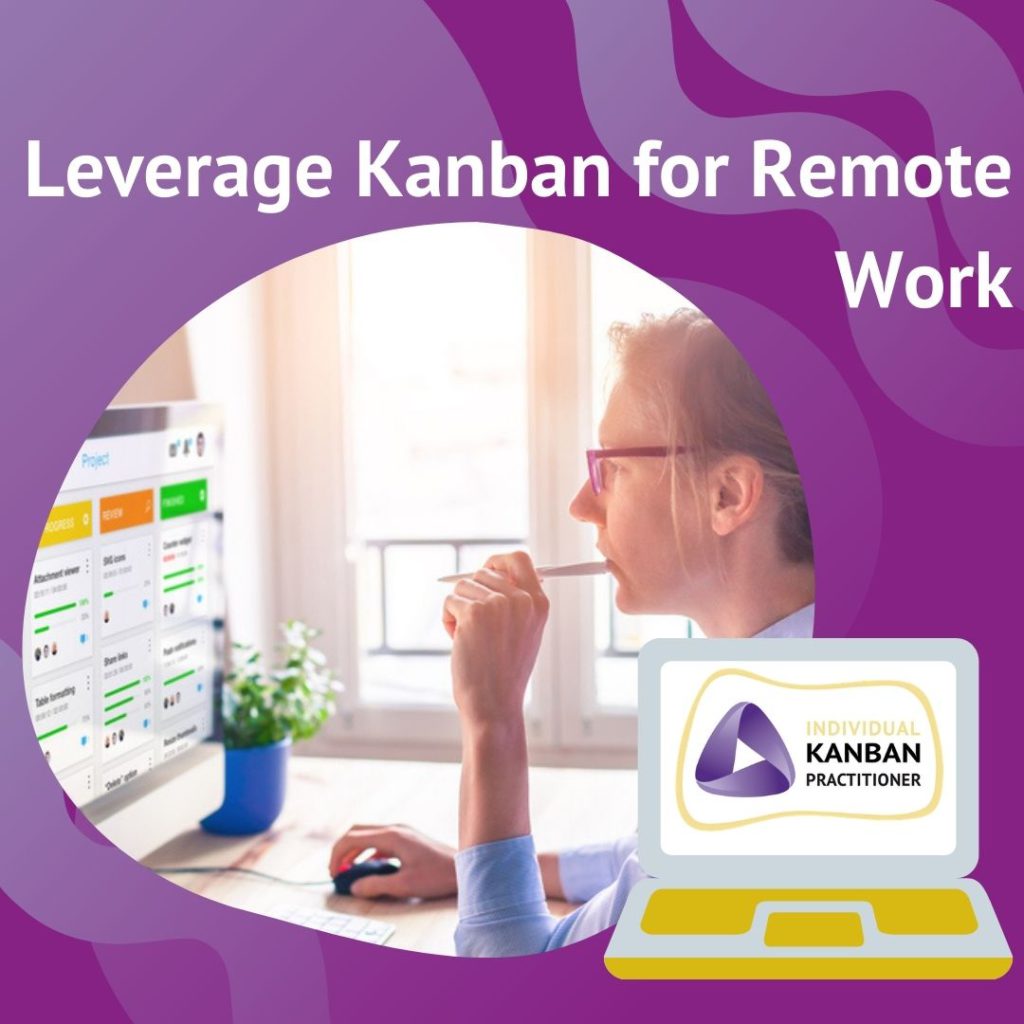 Each of us plays our part in providing customer-facing services.
 This class will teach you how to create and leverage an individual Kanban board to better manage your work and integrate into the wider service delivery workflows of your enterprise.
The course includes an introduction to the Kanban Method and the Organizational Maturity Model, and is aimed at those remote working within an enterprise or organization and need to better manage their "service of one."
Participants will learn about the Kanban method as well as how to create an individual Kanban board. Through three half-days of online learning, students will participate in live lectures, discussions, and activities including a simulation of Kanban practices.
Download the Course Brochure
Download the course brochure and enjoy 15% off the upcoming Individual Kanban for the Enterprise online course!
Kanban's Benefits for Remote Working:
Limiting work-in-progress: Many find themselves overwhelmed by tasks in remote working situation. Limiting the WIP removes the feeling of being overburdened and helps ensure tasks get done faster.
Visualization: Individual Kanban boards bring to light the work load of each member of an organization. Clear visualization creates trust that employees are working and signals when an employee is being over-worked.
Communication: Spend less time on video calls by making your meetings matter. When workers understand the service they provide and how their work is flowing, relevant information can be collected and discussed. Kanban systems also help you see quickly what is needed and who needs to be involved.