Kanban Maturity Model - Feedback Loops
Download the KMM Feedback Loops Poster
Download, print, and display the feedback loops poster of Kanban Maturity Model 2nd edition written by David J Anderson and Teodora Bozheva.
The high resolution graphic can be printed out full size (A0) and help explain the relevance and importance of the Kanban Maturity Model and organizational maturity for 21st century businesses.
This graphic is from the 2nd edition of the KMM book and can also be found explained in detail on the KMM Plus platform. This subscription-based platform is the home of the model that is continually updated and even already includes information from the 3rd edition of the Kanban Maturity Model.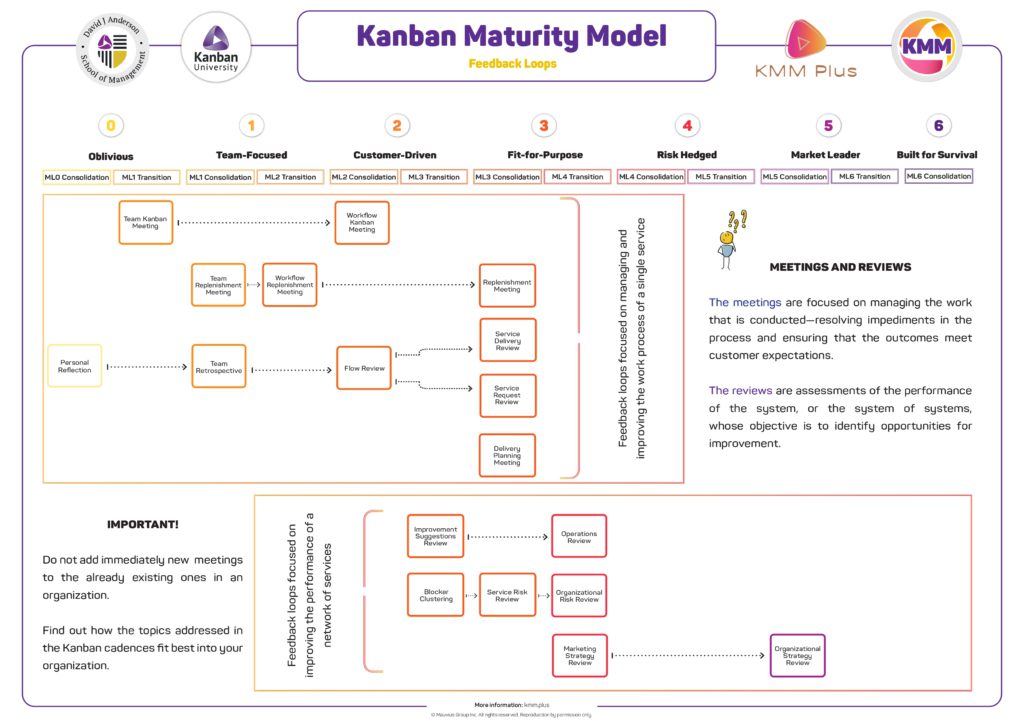 If you'd like to know more about the Kanban Maturity Model and the training we offer please visit our KMM webpages or get in contact us to discuss training.