Risk Management Qualitative Taxonomies Poster Download
Download the Enterprise Services Planning Risk Management Poster
Download, print, and display the new Risk Management Qualitative Taxonomies Poster.
This high resolution graphic can be printed out full size (A0) and help explain cost of delay, qualitative taxonomies, and risk management.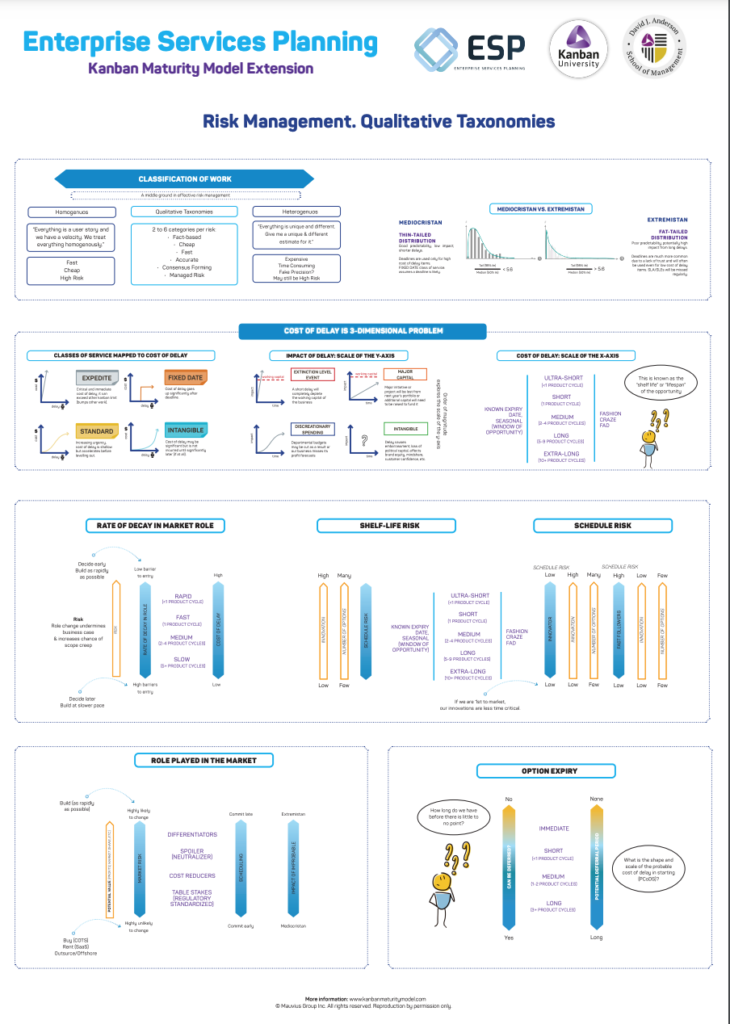 If you'd like to know more about Enterprise Services Planning tools get in contact us to discuss training.