Kanban University Certified Training
Enterprise Scale Kanban Certified Training (ESK)
Find Out More! Download the ESK brochure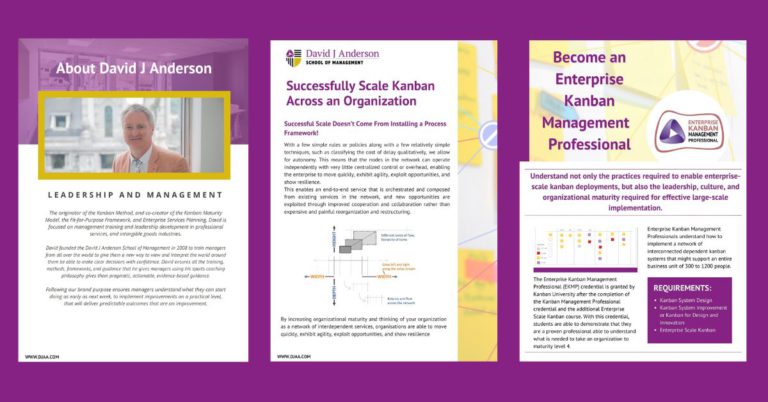 Take your Kanban implementation from the department level up to a business unit consisting of multiple product units. This course will teach you how to create executive dashboard reporting for multiple business units allowing you to roll up results from a workforce of up to tens of thousands of people. Learn to view your enterprise as a network of interdependent services. Take service-oriented thinking from the Kanban Method and Kanban Management Professional training to the next level by learning the practices needed for effective dependency management.
The Enterprise Kanban Management Professional (EKMP) credential is granted by Kanban University after the completion of the Kanban Management Professional credential and the additional Enterprise Scale Kanban course. With this credential, students are able to demonstrate that they are a proven professional able to understand what is needed to take an organization to maturity level 4.
Learn more about our courses and what you can achieve by earning the Enterprise Kanban Management Professional credential from the Kanban University with the David J Anderson School of Management.